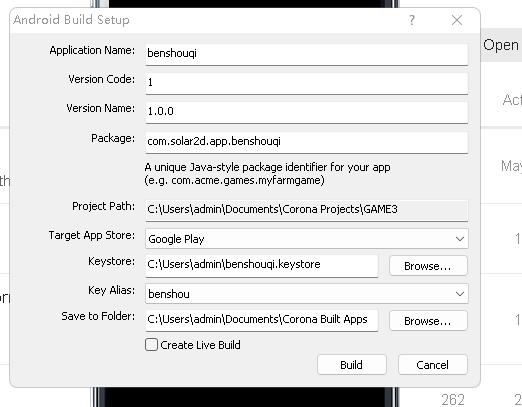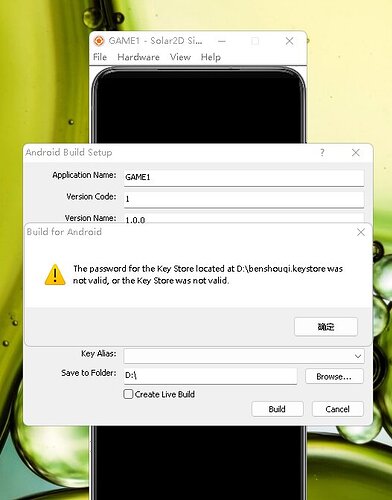 It is work in [Corona-Windows-2020.3592.msi] but promt out "password not valid or key store not valid" when i select my own key store in [Solar2D-Windows-2022.3672.msi]… please help…
Is the installation of java x64 / x86 wrong?
I think it should be the problem of keystore or java environment.
I want to publish it to google play but it cannot build by signing debug keystore.
Any suggestions is welcome. Thank you.