Hi all,
After upgrading a month (or two?) ago, I'm no longer getting a full stack trace on error: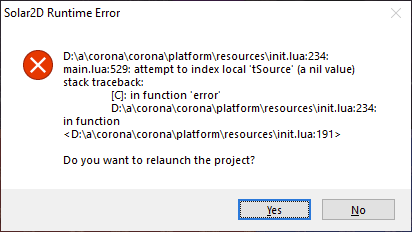 I.e. it's only giving me the line it's errored upon rather than the calling function(s) - I think it used to trace back 2 additional levels?
Is this known? Can it be resolved?
Thanks!
Nick